Book to Movie adaptations are becoming more and more popular everyday. From Harry Potter to the most recent announcement of Leigh Bardugo's Grishaverse series. It's always fun as a reader to see my favorite characters be brought to life on the big screen. But Book to Movie adaptations aren't always the greatest. Here are my Least Favorite Book Adaptations.
Percy Jackson and the Lightning Thief
Ask any Percy Jackson fan, and they'll all tell you the movie adaptation was terrible. The ages and appearances of the characters were all wrong, though I did enjoy seeing Annabeth be played by the amazing Alexandra Daddario. It wasn't faithful to the books at all, and I'm sure Rick Riordan himself will tell you that as well. Truly the worst.
2. Twilight

OK, I'll admit – both the movie and the book were terrible. But I'll forever be bitter about it ruining Kristen Stewart's reputation. She can act!! This script just… didn't want her to. I guess. Anyways, this was terrible and I will keep that viewpoint until the day I die. Amen.
3. The Great Gatsby
Ok, I'm going to admit it. I have the DVD, perfectly displayed in front of all
of my other DVDs. I also have the book. I read it in middle school and fell in love with the writing, it a reflection of how elegant I've always wanted to be. But the movie. The poor, poor movie. Not even Leonardo DiCaprio could save this one. If we're being honest, I barely remember the movie. It wasn't that great, even with Lana Del Rey blessing us on the soundtrack. Most definitely not one of the best.
4. Paper Towns
Dear God, no. Why. Why. I can't. Why.
5. The Giver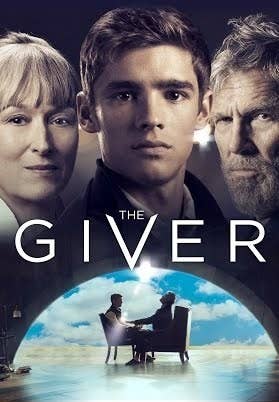 The Giver was one of my favorite books when I was younger. I read it multiple times, triggering the annoyance of teachers who were going to assign me to read it in school years later. I truly loved it. When I found out it was going to be made into a movie, I was elated! My favorite person, Taylor Swift, and dreamy Brenton Thwaites? Uhm, yes, please. But the movie itself – not so good. It was clear they were going for the dystopian and intense feel that Divergent and The Hunger Games had, but they never got it. While the movie itself isn't terrible, when it comes to Book to Movie adaptationness (is that a word) it definitely makes the garbage pile.
Aaaand those are some of my personal least favorite Book to Movie adaptations. There are plenty more (trust me) but if we're being honest here, I'm lazy. Let me know in the comments what your least favorite book adaptations are! (Or even your most favorite!)
THANKS FOR READING WITH ME!